Considering a trip to the land of caipirinhas? Consider accommodation where you'll have a kitchen in which to whip up your own. Airbnb exploded in popularity in Brazil in preparation for the 2014 FIFA World Cup and then again ahead of the 2016 Olympics, a shift that continues to benefit travelers — especially those headed to big cities.
Want to get $40 off your first Airbnb booking? Click here!
Airbnb has its perks everywhere around the world, but in Brazil in particular I found it had quite a few advantages over traditional hotels.
For one, laundry — I was warned ahead of my trip by several bloggers that laundry service was hard to come by in Brazil, and boy, were they right. Unlike hostels in Europe and Southeast Asia, not a single hostel and even several hotels I stayed at in Brazil did not offer a laundry service of any kind. Some offered to point me in the direction of a local laundromat, but my days were quite busy and setting aside a full one to do a wash and dry just didn't fit into the itinerary. So having access to a washing machine occasionally along the way of our trip was essential. (A Scrubba washbag would have been a good back up in-between.)
Also, much of Brazil can be fairly challenging to travel for those with special dietary needs — vegans will certainly find themselves occasionally frustrated in this meat and cheese laden land. Solution? Having a kitchen at hand! Even without any special circumstances beyond a light case of picky eating, I enjoyed having some breaks from eating out on such a long trip.
Finally, I personally found Brazil to be at times overwhelming to communicate in. If you don't speak Portuguese, an Airbnb can be a nice place to retreat, recharge, and get ready for your next round of talking tango. For our six week trip through Brazil, Heather and I rented Airbnbs in São Paulo and Rio de Janiero, and scoured listings for every destination we visited in the country. Here are a few of my favorites!
São Paulo
São Paulo had, hands down, the best selection of Airbnbs I've seen… anywhere! I was astounded at the amount of super trendy, wildly affordable apartments in some of the city's most desirable neighborhoods, like hip Vila Madalena and charming Vila Mariana. I suppose I shouldn't have been so surprised; considering São Paulo is the art and design capital of the country, it makes sense its residents would have some pretty well-done dwellings. Based on the amazing and diverse listings I favorited, I feel like any traveler to São Paulo would be crazy not to check out Airbnb listings.
Heather and I ended up renting a colorful one bedroom in Vila Madalena to recover from the Tomorrowland Brazil festival in. We'd originally rented a similarly styled apartment at a lower rate, but when the host cancelled at the last minute, Airbnb happily provided us enough credit to upgrade to this listings. Between the pool, the gym, and the comfy couch, we didn't want to leave! The hosts were generous and kind, and we left rested and refreshed after two short nights. Starting at $96 per night.
Looking for something a bit more affordable? Check out this contemporary studio in the heart of the same neighborhood, starting at $53 per night.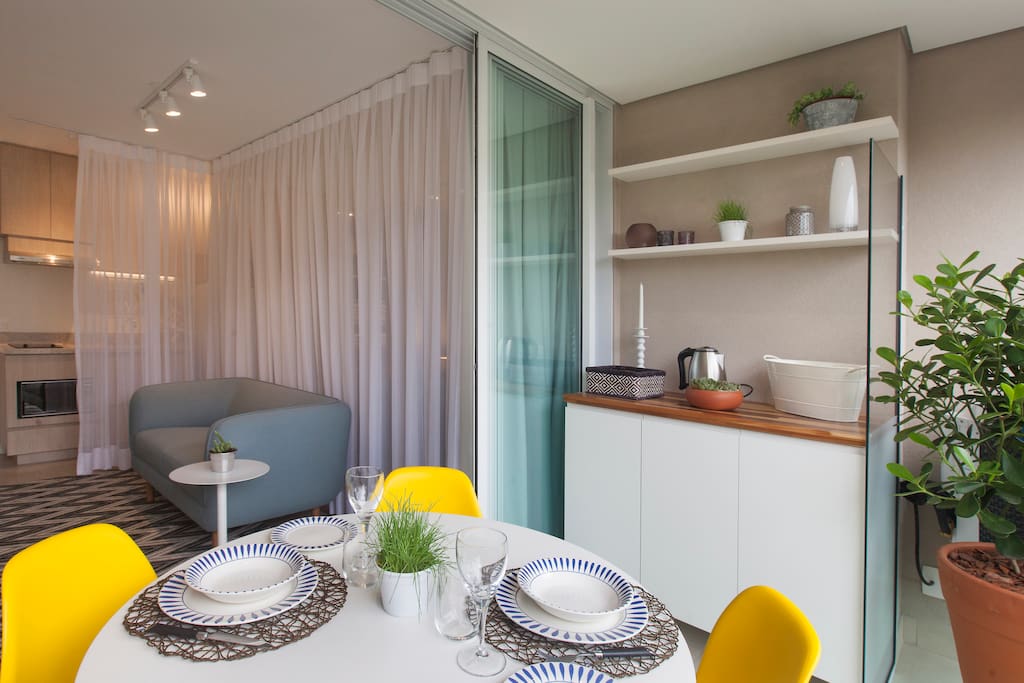 Rio de Janeiro
Overall, the Airbnb selection in Rio was a bit dated compared to São Paulo's slick listings, and in the Southern beach zones, the majority were located in Copacabana as opposed to hipper Ipanema.
That said, I was beyond obsessed with the charming and chic loft we ended up booking for three nights by the beach. Again our host was communicative and helpful, and we relished the opportunity to play house for a few days between hotel-hopping. Rates start at $85 per night.
Another listing we considered was a small but sweet studio in Copacabana starting at $60 per night.
Not a beach bum? Check out this colorful and artsy offering in Lapa, starting at just $40 per night.
Paraty
Paraty probably won't wow you with its overall selection of Airbnbs. This traveler's retreat home is a stunning exception. Starting at $96 per night.
Ilha Grande
Like Paraty, Ilha Grande doesn't have a huge selection of Airbnbs. Most are rooms in pousadas or guesthouses rather than freestanding apartments. One incredibly unique exception? A charming ramshackle houseboat floating in Vila de Abraão Bay. Heather and I nixed it due to the lack of electricity and wifi, but for travelers not running online businesses, it might be the perfect fit! Starting at $82 per night.
Brasília
In a vast sea of drab corporate hotels, Airbnb stands out as an exciting option in Brasília. While most apartments won't be featured on design blogs anytime soon, I did find one great deal with style in spades. I didn't end up making it to Brasília on this trip, but when I return I'd love to hit up this modern and cute studio for just $36 per night.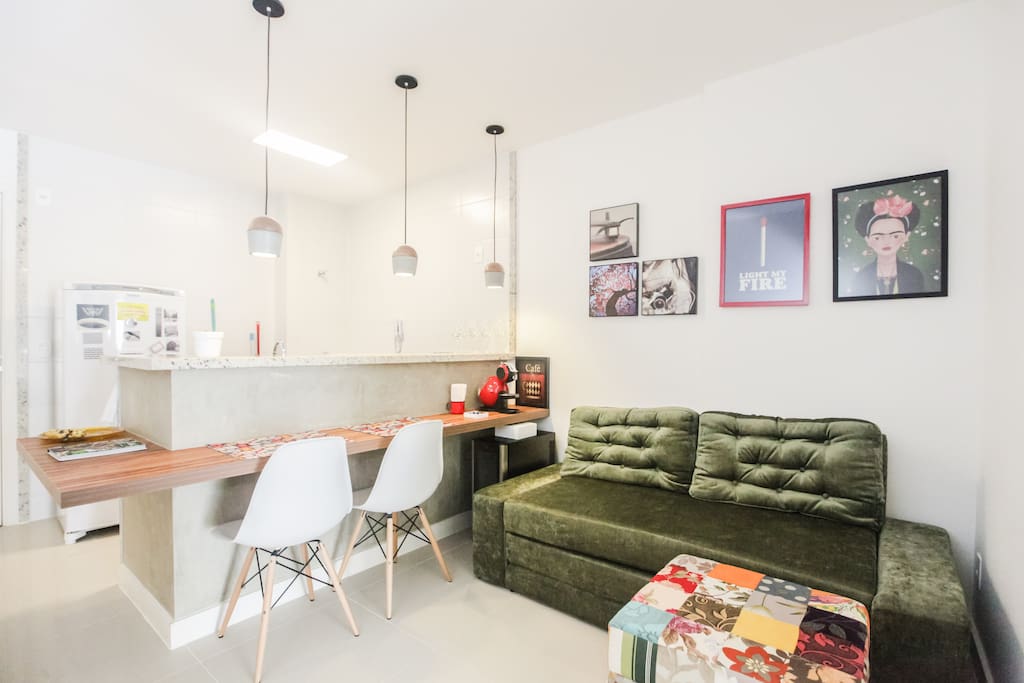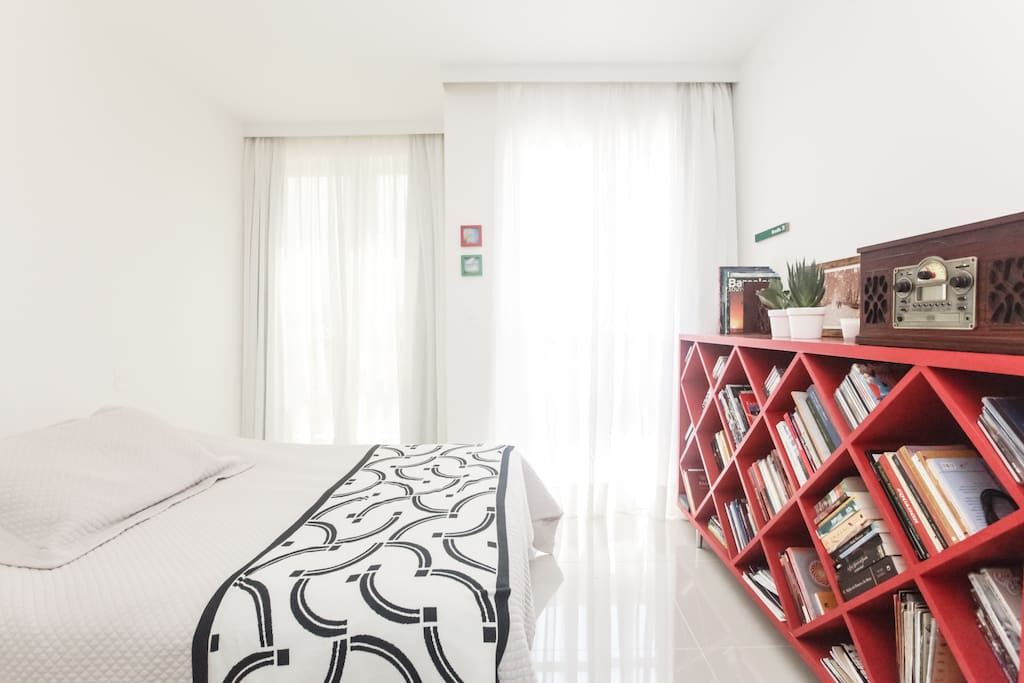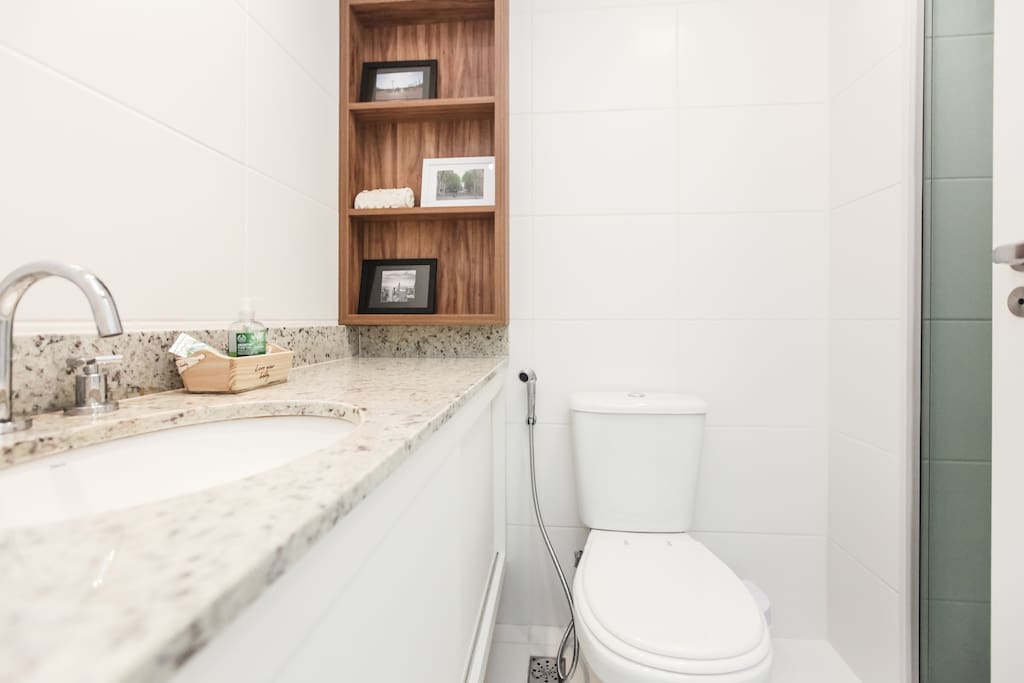 Don't forget! If you want to get $40 off your first Airbnb booking, click here for my free discount code! I can't wait to hear about your own experiences in Brazil and beyond in the comments.
Do you look for rental apartments when you travel, or do you still stick to hotels and hostels?
Pin It!